Buying a home is an exciting milestone for everyone. The next big milestone in building your portfolio is purchasing an investment property. However, before you can actually purchase your dream home, you need to secure a home loan. 
In today's market, there are thousands of home loan options available, and it can be confusing to know which one is right for you. A reliable mortgage broker will guide you to all options and help you find the home loan that fits your needs and budget. We also recommend speaking to our expert financial advisors to ensure you are taking the right steps now to reach your future goals.
Read on for our advice on the following:
The benefits of hiring a Brisbane mortgage broker

Tips for finding the right mortgage broker 

How a Brisbane mortgage broker can help you
INDEX
Why Use a Mortgage Broker in Brisbane?
How to Find a Competent Mortgage Broker in Brisbane
What Do Mortgage Brokers Do?
Why Use a Mortgage Broker in Brisbane? 
As a new home buyer, getting a mortgage can be very confusing, especially if you have never done it before.
Mortgage brokers are professionals that help people get loans to buy property. In other words, they're the middleman between you and the bank. Specialists work with various lenders to find you the deal possible on your home loan. 
Several benefits of working with mortgage brokers include:
Benefit #1: Access to Lenders
One main advantage of using a broker is that they have access to more lenders than you do. Banks and other financial institutions typically only offer a limited number of loan products, which might not be the most competitive option available, costing you more in the long run.
On the other hand, mortgage brokers have access to numerous lenders and can help you find the right loan for your needs. This saves you time, money and energy in your search for a mortgage.
Benefit #2: Lower Rates
Mortgage brokers have relationships with lenders and can often get their clients lower interest rates than they could get on their own. These savings can add up over time and make a big difference in your monthly payment. 
Benefit #3: Less Paperwork
Applying for a home loan can be a lot of work. There are many forms to fill out in a loan process and a lot of documentation to gather. 
A reliable mortgage broker can help home buyers with every process, from pre-approval to closing. They will work with you to complete the paperwork and legwork involved in getting a loan. This can be a huge help if you are buying your first home or if you are not familiar with the process. 
Benefit #4: Expert Advice
Mortgage Brokers are legally required to act in their client's best interest, whereas banks have no such obligation to do so. If you walk into a bank directly, they have no legal obligation to tell you that you can get a better deal with another lender. However, a mortgage broker has no preference over what lender you choose and is legally required to meet your best interests and get you the right loan that suits your needs.
A good mortgage broker in Brisbane will have years of experience in the industry. They will be able to advise you on which products are right for you and guide you through the process. This peace of mind is invaluable when making such a big decision.
Hire a Mortgage Broker in Brisbane Today

How to Find a Competent Mortgage Broker in Brisbane
For those who aren't experienced or finance experts, the process of applying for a mortgage can be pretty daunting. That's where an expert Brisbane mortgage broker can help – with a professional on your side, you can be confident that you don't miss anything important.
But with so many brokers available, how do you know who to work with?  To help you in your search, we have put together some tips on how to find competent mortgage brokers in Brisbane.
Check their credentials
We recommend checking credentials when you're looking for a mortgage broker. You want to ensure that you are working with someone qualified and credible. You also want to know that your mortgage broker is well respected by lenders and financial institutions – their relationships with lenders can make a big difference in the home loan terms they are able to achieve for you.
Here's where to check a mortgage broker's credentials:
Australian Securities and Investments Commission (ASIC)

. In Australia, all mortgage brokers must have a Credit Licence, which ASIC issues. You can check if your broker is licensed by searching ASIC's Professional Registers.

Mortgage and Finance Association of Australia (MFAA)

. This is the peak body for Australia's mortgage and finance industry. They have a list of accredited mortgage brokers on their website. To be accredited by the MFAA, a mortgage broker must have an experience in the industry, pass the exam, and follow a code of conduct.

Credit and Investments Ombudsman (CIO)

. The CIO is an independent dispute resolution service for the financial services industry. Any complaints against a mortgage broker will be lodged with the CIO. You can check if there are current or past complaints against a particular broker on their website.
Research well
Once you have a few broker names, take the time to research each one. Aside from checking the mortgage broker's credentials, you also need to follow these ways:
Ask around

. If your friends recently bought a home, see if they have any recommendations for mortgage brokers in Brisbane. Chances are they'll be able to get you in the direction of someone who will make the buying process as stress-free as possible. 

Look for experience

. When entrusting someone with such an important task, you want to ensure they know what they're doing. Look for mortgage brokers who have a track record of success.

Look at their reviews.

Google Reviews and other places are great sources of information regarding other people's experiences with a mortgage broker. This indicates their level of engagement and dedication to their clients. Take negative reviews with a grain of salt, as some people may be more inclined to leave feedback if they've had a bad experience. However, it's better to steer clear if you find multiple negative reviews. 
Choosing the right broker is vital but doesn't have to be complicated. By taking time to do in-depth research, you can be sure you're choosing someone who will have your best interests at heart. 
Ask questions
Don't be afraid to ask questions! The best mortgage brokers will be more than happy to answer any questions you have.
Here's a list of questions to better understand who they are, what they do, and how they can help you secure the best possible loan for your needs.
What is the process of getting a loan through your company?

Are you an independent mortgage broker? 

How do you determine which loan products are right for me? 

Do you have access to loans from multiple lenders? 

What are the interest rates currently offered by lenders? 

How long does it take to get my home loan approved? 

What documentation do I need to provide? 

Are there any special conditions or requirements I need to be aware of? 
By asking the above questions, you'll be able to narrow down your options and find a broker that is best suited to meet your needs.
Compare offers and fees
Speak with a few different brokers to compare their offers. Make sure to compare apples with apples to compare the same products and services. This can include what the mortgage broker calculates your borrowing capacity to be, as this can also vary from broker to broker.
It's also important to choose a broker who is upfront about their fees and commissions. In most cases, the lender will pay the mortgage broker a commission for every loan they facilitate. The commission is probably a percentage of the loan amount. In some cases, mortgage brokers may also charge their clients a fee for their services. 
A mortgage broker in Brisbane will be transparent about how they're paid and will not try to hide any charges in the fine print. So, make sure you understand any fees before you sign anything! 
Review everything before you sign anything
Once you've found your mortgage broker, make sure to get everything in writing. This includes the products they've recommended, the fees involved, and what the process will entail. This way, you can go back and refer to it later if need be. 
Additionally, trust your gut instinct. In the end, it's vital to go with your gut feeling. If something doesn't feel right, move on to another broker. You should feel like your mortgage broker listens to you and considers every element of your situation, has provided solid options you can be happy with, and is committed to achieving the best result for you. 
What Do Mortgage Brokers Do?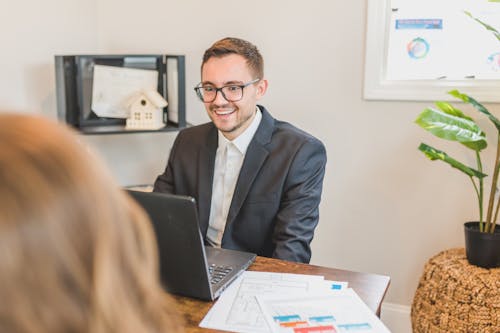 If you're looking to purchase a new home or property, more than likely, you'll be taking out a loan. Home loans and property loans are referred to as mortgages,  and a trusted mortgage broker is a professional who can help you in that process.
A Brisbane broker will help guide you through the process of getting your home loan. But that's not all they do! Mortgage Brokers also offer a number of other services that can save you time and money, such as:
Pre-Approval Services 
A mortgage broker will work with you to get pre-approved for a loan before you start shopping for homes. This is vital because it will give you an idea of how much money you can borrow and the kind of interest rate you will pay. It will also help to speed up the home-buying process because you won't have to wait for home loan approval after making an offer. 
Loan Comparison Services 
Not all home and investment loans are created equal. Some types of loans are available only to home buyers, each with its set of terms and conditions. A mortgage broker can help you compare loans side-by-side so you can make an informed decision about which one is right for you. Alternatively, if you are looking to refinance your mortgage, a mortgage broker is highly recommended to ensure you achieve the most competitive option.
Negotiation Services 
Mortgage brokers are experts in home financing and know how to negotiate with lenders on your behalf. They can often achieve a better interest rate for you depending on your financial situation or more favourable loan terms than if you went directly to a lender yourself. 
Post-closing services 
Your work with your mortgage broker doesn't end once you get your home loan approved. A good broker will maintain contact with you after closing and be available to answer concerns you may have about your loan. They can also help you refinance if interest rates fall or you need to take cash out of your home for any reason. 
If you're considering buying an investment property or your first home, consult with a mortgage broker first so that they can help guide you throughout the process and ensure that you get the best loan possible.
Plan a Brighter Financial Future With Us

Conclusion
Applying for a home loan can be time-consuming, especially when it comes to comparing all your options and negotiating with lenders. Successful property investors use a mortgage broker they trust to get this work done and make the process much easier. Thankfully, our experienced financial professionals are at your fingertips and ready to help you through the home loan process.
At My Wealth Solutions, we offer a wide range of services to help you achieve your financial goals, and our team of experts is here to help you every step of the process. We partner closely with Brisbane mortgage brokers and with expert Brisbane buyers agents to help our clients purchase the best property for their family situation and their future wealth.
Contact us today about our services – we would love to help you with your best interests at heart!