So you are ready to purchase your dream home or the perfect investment property. Congratulations! 
But before you can make an offer on a new home, you will need to go through a few steps to get prepared. First, to understand your budget, you might need to get a report on your borrowing capacity. It is also a good idea to get pre-approved for a home loan before making an offer. This is where a Sydney mortgage broker will be vital to assist you.
A mortgage broker is an intermediary between borrowers and lenders. A good mortgage broker in Sydney will have intimate knowledge of the local market and can help you find the best possible loan for your needs. But how do you know which mortgage broker is right for you?
In this blog post, we will give you the following:
An overview of the services that mortgage brokers offer

How a mortgage broker can benefit you as a borrower

Tips on how to hire a mortgage broker in Sydney
INDEX
Services Offered by Mortgage Brokers
Benefits of Hiring Sydney Mortgage Brokers
How to Find a Competent Mortgage Broker In Sydney
What to Expect From Sydney Mortgage Brokers
Services Offered by Mortgage Brokers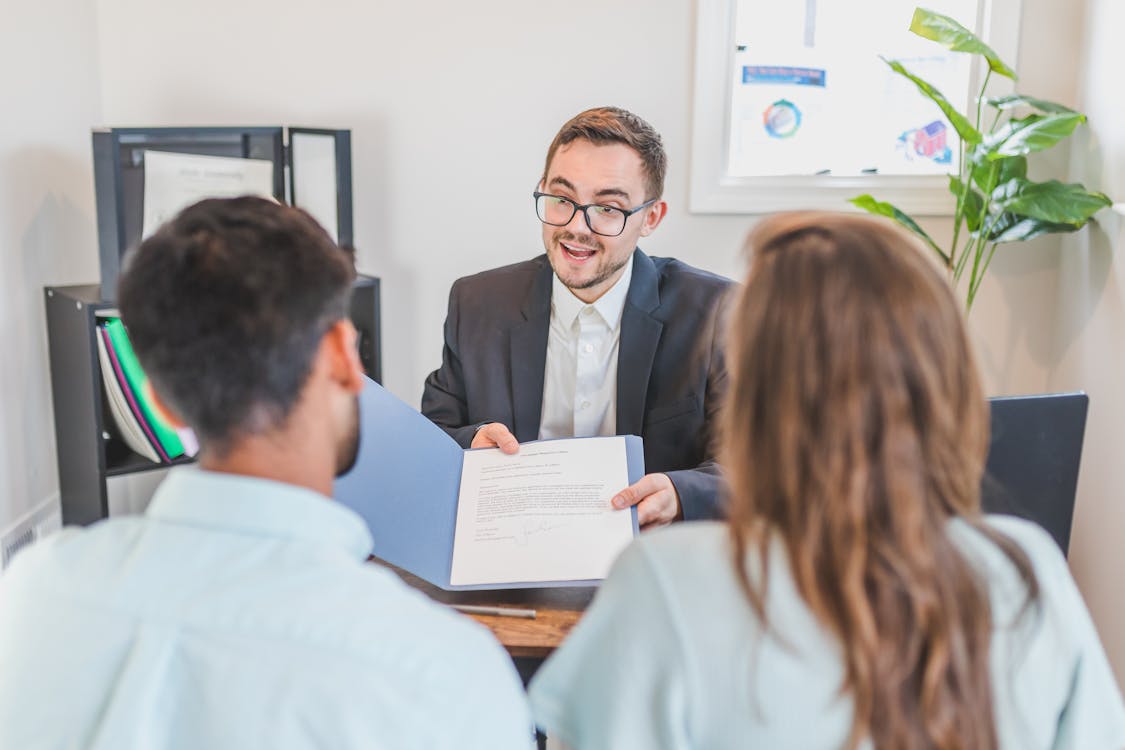 Photo by RODNAE Productions from Pexels
Mortgage brokers offer a variety of services that can save you time and money when you're buying a home. Here are the common services mortgage brokers offer.
Home Loan Pre-Approval
A mortgage broker will help you get pre-approved for a home loan. This process involves completing a loan application and providing financial documentation, such as tax returns, bank statements, and pay stubs to compare your income and assets with your existing debt and expenses.
Once your information has been reviewed, the lender will provide you with a pre-approval certificate that indicates that the lender has given you conditional approval for your home loan. This letter is important because it shows sellers that you're a serious buyer who is able to obtain financing. While this is not your final approval, your mortgage broker can help you find the lender that will provide you with the best terms and get a large part of the initial paperwork completed during this process.
Mortgage Rate Shopping
Mortgage brokers also offer rate shopping services.
They will work with multiple lenders on your behalf to obtain rate quotes and compare the interest rates and loan terms that are available to you. This will save you time and money because you won't have to shop around for rates on your own. You can also take advantage of the specialist knowledge and industry relationships your mortgage broker has nurtured, and you will often get a better deal through a mortgage broker than you could on your own.
Loan Processing
Once you have found the perfect home and accepted an offer, your mortgage broker will begin processing your loan application. This includes working with the lender to obtain the necessary documentation, such as a property appraisal and title insurance policy.
The mortgage broker will also coordinate with the conveyancer to ensure that everything is in order before closing day.
Post-Closing Support
Your relationship with your mortgage broker doesn't end when your loan closes.
Many mortgage brokers offer post-closing support to their clients. This means that they'll be available to answer any questions you have about your loan or assist you in making any changes, such as refinancing or modifying your loan term.
Benefits of Hiring Sydney Mortgage Brokers
Photo by Tierra Mallorca on Unsplash
While you can certainly apply for home loans on your own, working with a Sydney mortgage broker can provide a number of benefits, such as:
Access to More Lenders
One of the main advantages of working with a mortgage broker is that they have access to more lenders than you could compare on your own. And this means more options to choose from. It also increases the chances that you'll be able to find a loan that meets your needs.
Lower Interest Rates
Mortgage brokers also have relationships with lenders, allowing them to get lower interest rates for their clients. This can help save significant money over the life of your loan, making it well worth working with a broker.
Streamlined Process
Applying for a loan is a time-consuming and complicated process. Mortgage brokers are experts in the mortgage broking field and can help streamline the process so that it goes as smoothly as possible. This will save time and avoid the hassle, making it well worth using a broker's services.
How to Find a Competent Mortgage Broker In Sydney
Photo by Scott Graham on Unsplash
When it comes to finding your mortgage broker, there are so many to choose from that it can be difficult to know where to start. But with the following simple tips from our Sydney finance experts, you can be sure to find the right mortgage broker for your needs.
Consider your needs
When you're looking for a mortgage broker, it's important to consider your needs.
What type of loan are you looking for?

How much can you afford to borrow?

What is your credit history like?

Are you looking for someone who can help you find the best interest rate? Or are you looking for someone who has experience with investment properties?
Your answers can help you find a broker specialising in the type of loan you're looking for.
Do your research
When looking for a mortgage broker, it's important to do your research. Even though there a so many to choose from, it is really worth taking the time to compare as the right mortgage broker can mean significant differences to your loan over the long term.
Check their credentials.

Make sure that the mortgage broker you're considering is licensed and accredited.

Read online reviews.

This will give you an idea and overview of what others have thought about their experience working with the broker.

Meet with them in person.

Once you've done your research, it's time to meet with the mortgage brokers on your shortlist in person. This allows you to ask them any questions you may have and get a feel for their personality and level of expertise.
Get referrals
A great way to find the best mortgage brokers is to get referrals from people you trust. If you have a relative or a friend who has recently bought a property, ask them who their mortgage broker was and if they were happy with the services they received.
Getting recommendations is an excellent way of finding a good mortgage broker who is experienced, has great customer service and who will provide you with the results you're looking for.
Compare rates
Once you have a shortlist of your potential mortgage brokers, it's time to start comparing rates.
Mortgage brokers typically do not charge clients a fee for their services, instead, they are paid through commissions from lenders. However, obtaining a home loan will incur other fees, such as an application fee or lender's mortgage insurance. It's helpful to know what these fees might be to avoid any surprises later. 
Ask questions
It's important to be prepared when you sit down to meet with a mortgage broker. You should bring along as much detail as you can regarding your financial situation and the property you are looking to purchase. It's also valuable to ask questions about the mortgage broker's experience, qualifications and process. A few questions you could ask include:
How many lenders do they work with?

Why have they chosen those particular lenders, and do they have a preference?

What are their commissions and do some lenders pay more than others?

What interest rate is best for your situation?

What fees will be involved with your loan application?

What is the comparison rate – including interest rates and fees

What home loan would they recommend and why?

Does the home loan they recommend come with extras or an offset account?

How can you prepare for your home loan application?
By asking questions, you can also better understand whether or not they're the right fit for your needs.
Get everything in writing
Once you've found a mortgage broker you're comfortable with, be sure to get everything in writing before moving towards the loan application process. The contract or agreement must include the broker's fees, charges, commission structure, and the terms of the loan itself.
Getting all the details in writing will help protect you down the road if there are any problems with your loan application or approval process.
A mortgage broker is a valuable asset when buying a home. They can help you get pre-approved for a loan, shop around for the best interest rates, and process your loan application. Plus, many mortgage brokers also offer post-closing support to their clients. If you're looking into buying a property, be sure to contact a Sydney mortgage broker today!
Get Free Mortgage Broking Consultation

What to Expect From Sydney Mortgage Brokers
Photo by Tierra Mallorca on Unsplash
As financial planners, we have a network of mortgage brokers who will work to achieve the best outcome between you and the lending institutions.
Reputable Sydney mortgage brokers work for your best interests and will help you choose the right mortgage product for your needs. Most importantly, they will guide you through the home-buying process, from pre-approval to closing.
Here's what you can expect from specialists in mortgage broking.
Assess your financial situation
Good mortgage brokers will take into account your income, debts, and assets to determine how much you can afford. They will also help figure out what kind of interest rate you'll qualify for. 
Once they have this information, they will be able to shop around for the best mortgage products from a variety of lenders with an Australian credit licence number. This helps you prepare and know exactly where you stand while you are looking for the right home for you. 
Answer questions about the home financing process
Mortgage brokers will explain the different types of mortgages available and help you compare interest rates, points, fees, and other terms. They will also help you understand the documents you need to provide at the beginning of your application through to the forms you'll be asked to sign at closing.
Be your advocate throughout the entire process
Mortgage brokers will be there to negotiate with the lender on your behalf and ensure everything goes smoothly.
As home buyers, you need to understand all the required financial strategies. You should also be knowledgeable of the current property market you want to buy into and your current financial situation. That means considering important things like:
Tax savings

Loan repayments

Debt structures

Lender's mortgage insurance

Borrowing capacity

Your financial goals 

Retirement strategy
This is exactly where we can help you. As one of the top financial advisors in Sydney and Brisbane, My Wealth Solutions will partner with you to ensure any property you purchase will work for your current financial situation and help to grow your wealth into the future. With our vast network of local contacts, you will have easy access to the best mortgage brokers, buyers agents, and financial advisors.
With our help, you won't just purchase the property you've dreamed of, but you will also build your wealth through smart investments.