It's officially 2020! You know what that means: that the theme of "New Year, New Me" will begin appearing in every conversation and social media post. The beginning of a new year means that many will begin thinking about ways to improve upon the last – especially when it comes to their money – with these thoughts usually resulting in a New Year's resolution or two. And this year, you're determined to make sure that those resolutions are turned into your future reality.
But let's face it, you've been here before. You start the year with the best of financial intentions, whether that includes getting your financial world sorted, taking the plunge and investing or finally saving enough to put a deposit on a house. But somehow life always seems to get in the way of your well-meaning goal.
So, how exactly can you make sure that 2020 is different?
The answer is simple: by partnering your goals with a comprehensive financial plan that considers every part of your financial world before clearly laying out how to achieve your goals. Having a financial plan and expert advice at the tips of your fingers means that you'll never have to worry about whether a financial decision is the right move for you. Think of it as having a personal guide to helping you achieve this year's New Year's resolution and that of every year afterwards.
In fact, here's just a few areas where having a financial plan to guide you can help you improve:
Grow Your Wealth
When it comes to the New Year's resolutions, it's highly likely that most people will have some kind of savings related goal at the top of the priority list. Whether it's something simple like putting more into your savings account, or something more complicated like considering investing, everybody wants to do more with their money. But even with the best of intentions, this goal some becomes more and more unachievable as the year progresses. With so many unexpected costs that may come up during the year, who can blame you for dipping into the savings account occasionally isn't that big of a deal, right?
In reality, going over budget here or cutting into the savings fund there is doing your well-intentioned financial goals more damage than you may think. You created your savings account for a specific reason; the only way to achieve that savings goal is to help your savings account do its job and keep growing.
There's a few ways you can do this.
The first is by sitting down to define clear financial goals that you can work towards. Having these goals in mind will help guide you when the temptation to dip into the savings fund strikes. You could also consider setting up a forced savings account, if you find temptation getting the better of you more often than not. Or, if you're ready to take your savings goals one stop further, you could also consider investing. Investments form an essential part of growing your wealth and are key in helping you to achieve your dream financial future.
Consider Rent Vs. Home Ownership
Housing plays a surprisingly large part in your financial world. Considering this, it makes sense just how much of your time and energy you may spend thinking about your current housing situation. No matter whether you're currently renting or are paying off a home loan, there's likely something you wish you could improve upon in 2020.
For renters, 2020 provides the perfect opportunity to reflect on whether you'd like to continue down the rental path in the future. If you, like many everyday families, one day dream of owning your own home, this may be the time to weigh up the cost of renting versus the repayments on a home loan. You could also consider whether a home loan is the right move for you after taking into account your current financial circumstances.
For homeowners, 2020 should be all about making sure you're making the most of your home loan. We know what you may be thinking: debt is debt. But there are actually a number of ways you could structure your home loan debt to take advantage of different strategies, such as debt recycling, to ensure you're paying off your loan while using every spare cent to grow your wealth at the same time. Make 2020 the time you turn your bad debt into good debt which works hard to help you achieve your financial goals.
Talk to an advisor about your housing goals today
Cut Down On Expenses
You start every year off on the right foot, determined to cut down on your expenses and put as much money into your savings account as possible. And then life gets in the way and those unexpected costs begin to pile up as you focus more on enjoying your life than keeping yourself on track to meet your financial goals. Sound a lot like you in 2019? Don't worry, it's not too late to improve upon these negative financial habits.
Whether it's that pricey gym membership you rarely use or a surplus of Netflix accounts within your household, 2020 provides a great opportunity to gain a comprehensive overview of every single one of your expenses. Still paying for a magazine subscription you stopped reading months ago? Or splashing out on multiple music streaming apps when you really only use one of them? By sitting down to work out exactly what expenses your hard-earned money is going towards, you'll be much more able to take action to stop those hidden costs that had previously escaped your attention.
After gaining a comprehensive picture of your expenses and financial world, it's time to take it one step further and decide on what you can realistically afford to cut down on to help you grow your wealth in the year ahead. Not sure where to start? A financial plan can help by serving as a roadmap designed just for you that lays out a practical way to achieve your short, medium and long-term financial goals. That means that you'll have a practical guide to help you make every decision with confidence when it comes to your expenses.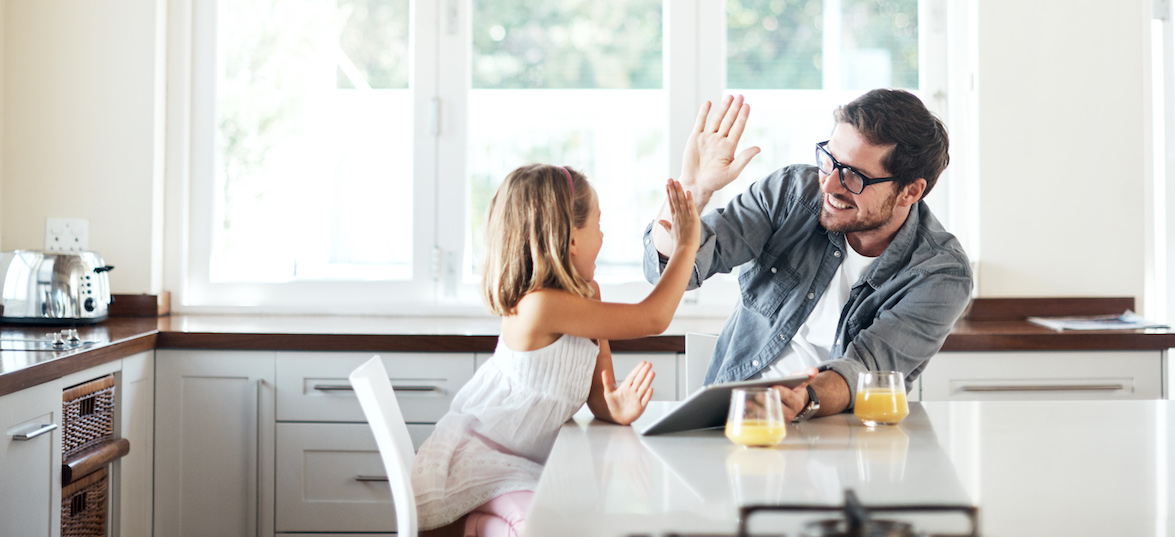 Sort Your Super
We know what you're thinking: superannuation isn't something that one usually makes a New Year's resolution about. But it is one of the most important investments that you may make in your life and is something that is often neglected in the busy pace of life. Not exactly sure on the specifics of your super account or just want to know whether you could do more? Make 2020 the year you get your super sorted.
Some of the common mistakes many everyday families make when it comes to their super include:
Having multiple super accounts they may be unaware of
Leaving their super in an underperforming fund due to lack of attention
Staying with a fund that charges high fees
Not ensuring their insurances reflect their current reality
Luckily, all of these mistakes can be easily solved with a little bit of love and attention. Carefully going over your current super fees and performance before comparing them to other funds will allow you to see whether your super is doing well or if it may be time to consider transferring to another fund. Or, if you want to make sure your super is optimised for your particular financial situation but don't have the time yourself, 2020 is the perfect time to seek help from a professional super advisor. Whatever your goal, just remember to make sure that you take action to ensure you're making the most of this essential investment.
Get Practical About Retirement
For many, retirement remains a bit of an abstract concept that you'll get to eventually. Whether your retirement looks like jet-setting to a new exotic location every month or just an escape from the daily grind to spend more time with the people and things you love, retirement isn't called the golden years for nothing. But the truth is, retirement requires careful planning and structuring to ensure you're able to turn your dreams into your future reality.
Maybe you've been putting away a sum of money for your retirement without really knowing if it will be enough to support the lifestyle you want in retirement. Or maybe you're convinced that the income from your super will be enough to support your for your entire retirement. But with expenses on the rise and people living longer than ever, you find yourself worrying whether you're actually doing enough.
Working out how to achieve your dream retirement can feel overwhelming without the right support and guidance to support you. That's why the start of a new year provides an amazing opportunity to seek help to clearly set out a retirement plan. With a retirement plan in place, you'll be able to see exactly what steps you'll need to take to get from where you are now to where you want to go. To put it simply: having a retirement plan designed just for you means you'll never have to worry about whether you're doing enough again. And that sounds like the perfect New Year's resolution to us.
Secure Your Financial Future
The beginning of a new year often brings with it thoughts about the future. After all, what better time is there to reflect on where you are and where you'd like to go than a new year. But these thoughts about the future can often lead to worry over what could happen to you or your loved ones in the case of the worst scenario.
What would happen if either you or your partner unexpectedly lost an income? Or what about if any of your loved ones were hurt or needed care? What exactly would that mean when it came to the peace-of-mind and security of your family?
If you find yourself worrying about any of these things, 2020 may be the year to ensure that you and your family are covered for whatever life may throw at you. That's where personal insurance comes in, protecting you and your family's financial future in case the worst happens. There are a range of personal insurance options available to suit your unique financial circumstances, so you can rest easy knowing that you and your family will be covered at every stage of your life journey. With a personal insurance strategy in place, you'll be able to welcome 2020 with the peace-of-mind of knowing you and your family are prepared to tackle whatever life has in store.
Achieve financial peace-of-mind today
Turn Ideas Into Action
When it comes to New Year's resolutions, it's easy to get caught up in the excitement of setting a goal without thinking through exactly how you'll be able to achieve it. But while creating goals is important, goals alone can only take you so far without a practical financial plan that sets out exactly how you can achieve them.
The best way to ensure you're on track to turn your financial goals into your future reality is to combine your comprehensive financial plan with professional guidance. With a team of expert financial advisors at your fingertips, you'll always be on track to achieve your 2020 resolutions and those of every year afterwards.
And do you want to know the best part?
All you have to do to get started is contact a financial advisor today.